Take a world tour of the retail innovations that inspire new thinking.  Here's WSL's Hot List of the best innovations our Retail Safari® global scouts have recently uncovered.
H&M, Amsterdam, NL
H&M's renovated flagship gamifies recycling, encouraging friendly competition among local Amsterdam neighborhoods. Real-time data ranks the neighborhood by amount of clothing collected. H&M members earn Conscious Points for recycling.
NIKE, Houston, TX
A timely visit to NIKE's "Marketplace of the Future" for International Women's Day. This store targets female shoppers with bra fittings, styling sessions, female-created artwork, an expanded assortment of bras and leggings, and personal notes written by NIKE's female athletes.
UGG: The Feel House, Brooklyn, NY
This temporary pop-up shop created a multi-sensory experience that immersed shoppers in the UGG brand. The pop-up included artwork from local artists created exclusively for this experience to help UGG connect emotionally with its shoppers.
Five Below, Houston, TX
Manifestation, the act of receiving what you want by journaling, meditating, and say positive affirmations, is taking TikTok by storm. Five Below responded to the trend with quick turnaround displays that let them join the social conversation.
WOW Concept Store, Madrid, ES
The WOW Concept Store is a 59,202 square-foot retail concept that reimagines the store as a space that connects physical with digital. Shop candles and bathroom products in a metaverse-inspired setting in "Home Boulevard" on the sixth floor.
Publix, Neptune Beach, FL
Supermarket chain, Publix, is using clear messaging to direct families on a budget to affordable, Italian-inspired dinners that are on sale.
Fressnapf, Krefeld, DE
Fressnapf is Europe's largest pet care retailer that operates approximately 1,650 stores in 11 European countries. This "Future Store Generation" brings heart-felt emotions to the shopping experience with digital screens to "find animals from your local animal shelter."
pOpshelf, Houston, TX
Dollar General's pOpshelf is helping shoppers "jump into spring" and "spring into action" affordably with stylish merchandise for around five dollars.
Petco, San Marcos, CA
Petco's remodeled Pet Care Concept Store is the modern shopping experience for pet parents. It has a little bit of everything you'd see in a store for humans – even products to support mental health and reduce anxiety for pets.
Winn-Dixie, Neptune Beach, FL
Supermarket chain, Winn-Dixie, is displaying brands with the right innovation as part of a holiday or season. Pepsi's limited time flavor innovation with Peeps is here, just in time for Easter.
Retail Safari® What it is, How it works.
What is a Retail Safari®? We bring you retail innovation and inspiration from around the world, every day.
Retail Safari® is WSL's proprietary process (yes, it's trademarked) that immerses your organization in places you may not think to look for innovation.  You will find inspiration from around the world for strategies and programs that will set you apart and help you grow.
It's a one-stop resource grounded in our proprietary shopper and retail insights, supported with innovation processes and toolkits that an exciting culture of creative thinking that boldly drives your growth. All powered by WSL's retail research insights and tailored to your goals.
We customize our Retail Safaris® to your needs.
We curate the best-in-class global retail concepts (physical and digital) based on emerging trends we identify in our shopper research that predict the future of your retail. Our scouts around the world continuously assess what's new and why it's relevant. We can customize themes to your specific needs and we deliver all this to you any way you want it. To fit your budget.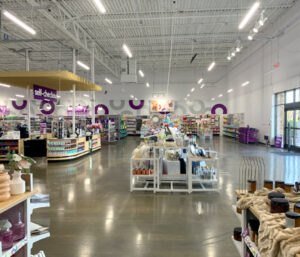 Virtual Retail Safari®
We inspire you and your teams with regular curated deliveries to your inbox of what's next at retail. No need to leave your desk. Or we can bring the Retail Safari® to you in a virtual session where you have opportunities to ask questions, discuss and build ideas, conveniently.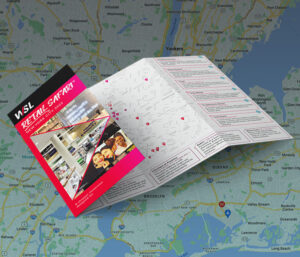 Retail Safari® In a Box
Call it the DIY Safari. We develop everything for you and package it up so you can conduct your own in-market Retail Safari® but with all our guidance and inspiration behind the scenes.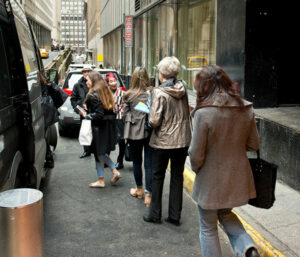 Retail Safari® Live
We create a live, in-person event, in a market, customized to your specific issues or topics. Our experts collaborate with you to identify the subject, identify and scout the market, build out the tour, and unique tools to inspire before, during, and after the event.  Plus, a framework and action steps that deliver bold, differentiated shopper and retail solutions.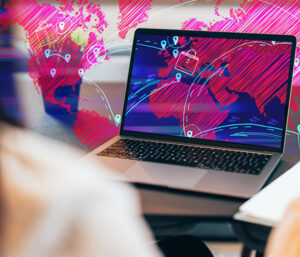 Retail Safari® Photo Library
We catalog all our tours by trend, topic, and category, so you have ongoing access to imagery. Ideal for teams to use for program inspiration, joint business planning, and thought leadership meetings with customers, for internal strategy sessions or corporate training. Housed in our WSL library, it's easily accessible and customizable.
Our proprietary Retail Safaris® empower you to anticipate the future of retail through emerging, relevant retail concepts from around the world.
Our Retail Safaris® bring amazing retail concepts to you, in easy-to-follow visual reports, video streams, in person events, and more. From New York to London, from China to California, our scouts continuously search out the latest retail innovations often in most surprising forms – so you're prepared for what's next.
Sign up to our Shopper, Retail Trends and Research Insights.
Get our latest thinking on what's next with shoppers and retail.