Take a world tour of the retail innovations that inspire new thinking.  Here's WSL's Hot List of the best innovations our Retail Safari® global scouts have recently uncovered.
Nordstrom – New York, NY
Nordstrom has teamed up with Pop Up Grocer, a pop-up grocery store that curates healthier food and beverages from emerging brands. Its NYC flagship is reinforcing the role of wellness in everyday life by spotlighting better-for-you snacks, canned items, sauces, and more pantry staples.
Target – Clifton, NJ
Target is helping college students start their year right with this checklist of dorm must-haves. Shoppers can scan the QR code to shop more dorm essentials by category, budget, style, and what's trending on the Target app.
L'Occitane – Hong Kong, CH
L'Occitane's first store themed around sustainability, Make Earth Green Again (#MEGA), is inspiring a sustainable life through education and rewards. The front window shows recycled beauty bottle empties, teaches shoppers about the upcycling process, and has a QR code to sign-up for the brand's sustainable rewards program.
REI – Seattle, WA
This giant flagship store is packed with room to let shoppers live their values – and inspire them to get outside. REI advocates the Outdoors for All Act: a mission to get everyone, including underserved communities, outside in a green space in five minutes or less. Shoppers scan the QR code to write a message to congress to help pass the act.
Rite Aid – Clifton, NJ
Rite Aid's seasonal aisle has been transformed into "School Central." Signage gives shoppers a simple back-to-school checklist of the essentials. Plus, a QR code that links to riteaid.com's BTS shop for easy store pickup or home delivery.
Tira – Mumbai, IND
Tira is an omnichannel retail platform that was launched in April 2023 by India's largest retailer, Reliance Retail Limited. In its flagship store, the Fragrance Finder streamlines sampling powered by AI. Shoppers can smell samples, identify their favorite scent, and receive personalized suggestions for products in the store.
Dollar Tree – Clifton, NJ
Dollar Tree is reimagining the store as a discovery zone. "Dollar Tree Plus!" is a distinguished area of the store where shoppers can find seasonal items and home décor for $3-$5. Design elements like signage and messaging distinguish merchandise with higher price-points from the rest.
Natural Grocers – Dallas, TX
Colorado-based health food chain, Natural Grocers, is on a mission to help shoppers live their healthy, sustainable values more affordably. The stores use messaging that makes it value proposition clear, reinforcing that "healthy does not have to be expensive."
Rexall – Edmonton, CAN
Canadian drugstore, Rexall, has a solution-oriented approach to merchandising skincare. Shelf signage helps shoppers identify skincare that addresses concerns like menopause (anti-dandruff) from brands like CeraVe, La Roche Posay, and Vichy.
Kiehl's – New York, NY
The "Skincare for Men" display gives men one easy place to browse moisturizers, exfoliators, cleansers, and grooming essentials. Plus, a full-service barbershop behind it.
Retail Safari® What it is, How it works.
What is a Retail Safari®? We bring you retail innovation and inspiration from around the world, every day.
Retail Safari® is WSL's proprietary process (yes, it's trademarked) that immerses your organization in places you may not think to look for innovation.  You will find inspiration from around the world for strategies and programs that will set you apart and help you grow.
It's a one-stop resource grounded in our proprietary shopper and retail insights, supported with innovation processes and toolkits that an exciting culture of creative thinking that boldly drives your growth. All powered by WSL's retail research insights and tailored to your goals.
We customize our Retail Safaris® to your needs.
We curate the best-in-class global retail concepts (physical and digital) based on emerging trends we identify in our shopper research that predict the future of your retail. Our scouts around the world continuously assess what's new and why it's relevant. We can customize themes to your specific needs and we deliver all this to you any way you want it. To fit your budget.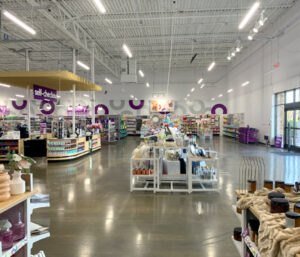 Virtual Retail Safari®
We inspire you and your teams with regular curated deliveries to your inbox of what's next at retail. No need to leave your desk. Or we can bring the Retail Safari® to you in a virtual session where you have opportunities to ask questions, discuss and build ideas, conveniently.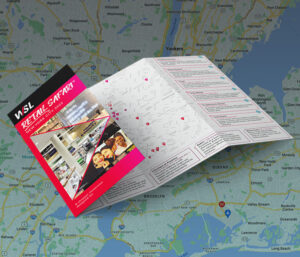 Retail Safari® In a Box
Call it the DIY Safari. We develop everything for you and package it up so you can conduct your own in-market Retail Safari® but with all our guidance and inspiration behind the scenes.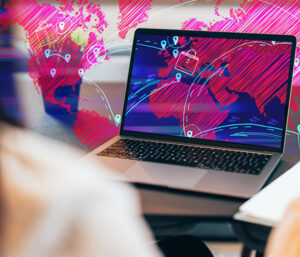 Retail Safari® Photo Library
We catalog all our tours by trend, topic, and category, so you have ongoing access to imagery. Ideal for teams to use for program inspiration, joint business planning, and thought leadership meetings with customers, for internal strategy sessions or corporate training. Housed in our WSL library, it's easily accessible and customizable.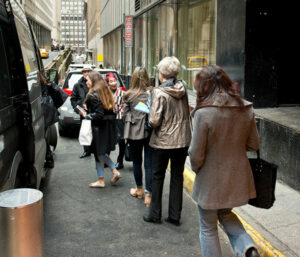 Retail Safari® Live
We create a live, in-person event, in a market, customized to your specific issues or topics. Our experts collaborate with you to identify the subject, identify and scout the market, build out the tour, and unique tools to inspire before, during, and after the event.  Plus, a framework and action steps that deliver bold, differentiated shopper and retail solutions.
Our proprietary Retail Safaris® empower you to anticipate the future of retail through emerging, relevant retail concepts from around the world.
Our Retail Safaris® bring amazing retail concepts to you, in easy-to-follow visual reports, video streams, in person events, and more. From New York to London, from China to California, our scouts continuously search out the latest retail innovations often in most surprising forms – so you're prepared for what's next.
Sign up to our Shopper, Retail Trends and Research Insights.
Get our latest thinking on what's next with shoppers and retail.