Just a few years ago, being inclusive in retail meant recognizing non-binary consumers and those with "differently shaped" bodies. But to be fully inclusive, retailers and brands will have to embrace a much wider spectrum of differences, some of which we can't even see. Our scouts have been researching the new inclusion, and uncovered several ambitious examples.
So, Your Shopper Experience Is Inclusive. Or Is It?
What keeps shoppers from spending more time in your stores is not necessarily easy to see. Rather, it's something they feel – unwelcome, unequal, excluded – and these feelings cost retail sales.
One-third of shoppers have told us through our How America Shops® market research that it's important to them to buy products from retailers and brands that support equality. Nearly half are "strongly concerned" about inequality in gender and ethnicities[1].
But today, equality extends beyond race, gender and age. It includes physical features, financial restrictions, acknowledgement of the culture you share, and neurological sensitivities. To be fully inclusive, a retailer or brand has to recognize that while every customer is equal, their ability to shop in a comfortable environment is not.
So we've sent our Retail Safari® scouts out into stores and online to find examples of retailers and brands that have sought out new inclusion opportunities and incorporated them into the shopping experience, to make all of their customers feel welcome.
Small Efforts, Big Change: Retailers and Brands That Embrace Inclusivity in New Ways
These following examples explore the "dimensions" of being inclusive by crossing several lesser-known barriers that are present in many retail environments.
Making activity accessible to all.
Outdoor-gear retailer REI recognizes the challenges some socioeconomic and ethnic groups encounter in getting to the "great outdoors," due to lack of access when living an urban core limits proximity. In its stores, REI encourages customers to support the Outdoors for All Act, a bill that strives to make outdoor recreation attainable in underserved communities, plus a display with QR codes that help shoppers write to Congress. At its flagship store in Seattle, REI immerses shoppers in these outdoor values, offering free running clubs, starting young with 4th-graders exploring the great outdoors for free.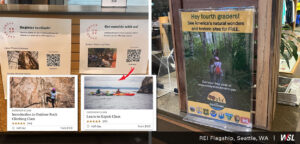 Recognizing the effects of light and sound.
In its effort to help all shoppers feel included, Walmart has launched "Adaptive at Walmart," 25 pages of products that include backpacks designed for people in wheelchairs, easy-to-grip eating utensils and bedroom and bathroom safety products. Then, over the summer, Walmart, took on neurological barriers by rolling out sensory-friendly hours at stores nationwide. These stores accommodated shoppers (and children) who are sensitive to light, sound and moving images, by dimming the overhead lights and turning off music and replacing moving screens with static images. Walmart timed the special hours to coincide with back-to-school season, because children with autism are particularly vulnerable to sensory stimulants.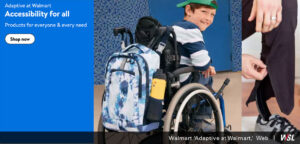 Seeing, and sharing, the beauty in all.
The specialty chain Ulta Beauty is practicing inclusion by activating its most powerful resource – its employees. Through the "Joy Project," just launched in September, all of Ulta's 53,000 employees are undergoing a training program to transform how they think about themselves. The curriculum, in partnership with motivational speaker Mel Robbins, stems from research that shows the leading obstacle to experiencing joy is our own inner critic. The goal is for employees to apply what they learn from the training program to their interactions with customers, to ensure they know they are their best.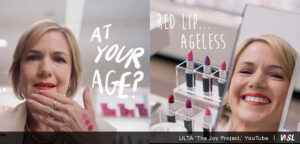 Stop making healthy a well-to-do lifestyle.
The family-run chain Natural Grocers is taking on the "in plain sight" issue of making healthy foods accessible to those on tight budgets. Our scouts discovered that its "Always Affordable Pricing" is not only an inclusive slogan that's boldly displayed on its in-store messaging; it's also one of the retailer's five founding principles. Natural Grocers is making it clear to people on limited incomes that they don't have to wait for items to go on sale; it's welcoming them to shop, affordably, anytime.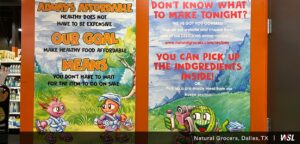 Zappos and Barbie embrace all children.
On the Zappos website, shoppers can find clothing and footwear to accommodate special needs. There's footwear from Crocs to Billy Footwear Kids (high-top sneakers that zip on), and Appaman clothing that includes shirts that close with Velcro. Barbie, the doll that made curvy famous, now comes in forms that reflect the world kids live in, in 35 skin tones, 97 hair styles and nine body types, plus dolls sport hearing aids, riding in wheelchairs and a Down's Syndrome doll.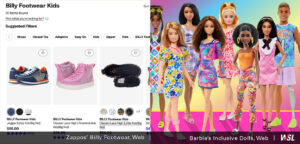 Nipping ageism in the bud.
Retailers need to move beyond senior discount days and the occasional display to help new generation of senior – AKA Baby Boomers ­– feel welcome. When Lowe's CEO Marvin Ellison went on a hunt to find materials to retro-fit his aging father's home, his frustration led to a collaboration with AARP and the creation in 2021 of inventory that allows boomers to live in safely in their homes. AARP also trained Lowe's employees and added age-friendly signs in select stores in 2022.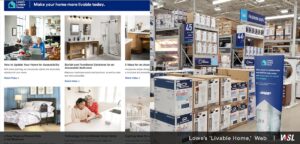 A diverse workforce, and selection, makes all feel included.
Like Lowe's, Ace Hardware has aligned with AARP to ensure older customers feel included, by pledging to promote the value of workers 50 and older and to "equip business leaders with practical tools to create inclusive workplaces." After all, the employees in the store need to reflect the community. Likewise, the products on the shelf and on the website need to reflect the needs of the shoppers in the store (as Lowe's has done).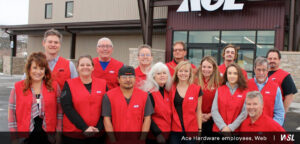 Here's the thing about being fully inclusive, retailers and brands: Shoppers will change their shopping destinations on a dime if they can find a space that better supports their comfort.
Smart retailers and brands don't underestimate these shoppers. They keep up with them so they can be equally adaptive. Recognize these shoppers as equals, and they will reward you.
WSL Strategic Retail offers tailored, one-to-one consultations to help retailers and brands identify workable solutions to specific challenges. We can help you maximize your next, best opportunity. Learn more about our consulting services here.