Situation
As a smaller healthcare company our client wanted to realize the opportunity to be more agile and a stronger thought leader with retailers.
WSL Process
Over 9 years we had worked with this company to build a #1 rated sales team supporting all its major accounts.
Using its relationships with retail executives, WSL conducts one-on-one interviews with senior and mid-tier executives at the client's top 10 accounts.
Quantified scores are benchmarked from earlier evaluations and against the aggregate of our studies for other clients in healthcare. Retailer quotes are included to support their point of view.
Impact
The sales team won #1 Partner Awards at CVS in just two years and gained 20%-40% increases in ratings over all accounts in three years.
More insights behind the curtain
If you like what you see, but don't see exactly what you are looking for, let us know. This form will get the ball rolling.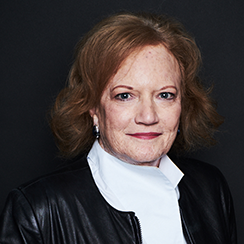 Questions? Ask our expert
Candace Corlett, President, WSL