Situation
A national drug chain administered the COVID-19 vaccination and saw the opportunity optimize the customer experience, bring new shoppers into the chain, and build the front end basket.
WSL Process
How America Shops® data helped the retailer understand its shopper demographics and values to tailor the experience to this shopper.
Observing 7 locations in 5 markets we observed shoppers' body language, emotions and behavior.
All elements surrounding the vaccine experience were assessed including the entrance, aisles, merchandising, signage, checkout, sales associates, marketing materials and shopping experience.
The chain's experience was compared to three key competitors.
Impact
Comparing our client's shopper experience to its competitors, we recommended 12 Guiding Principles to execute in the short term to convert vaccine patients into shoppers, increase sales and differentiate the experience.
"We immediately took your recommendations and began to refine our approach. You always make it actionable."
More insights behind the curtain
If you like what you see, but don't see exactly what you are looking for, let us know. This form will get the ball rolling.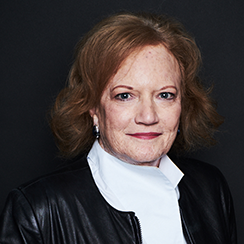 Questions? Ask our expert
Candace Corlett, President, WSL