Situation
This family-owned, made in America outdoor furniture manufacturer was facing lower-priced competition and its specialty retail channel was losing share to mass discount retailers and the Internet.
WSL Process
How America Shops® research identified shopper and retail trends that could reinforce the company's growth.
Primary research with home furnishing shoppers defined why shopping behaviors were changing.
Competitive gaps in the product assortment were identified.
Pricing strategy was reviewed to compete in the online channel.
Retail executive interviews were conducted with new distribution opportunities, eg, hotels, cruise ships to define how to do business in these sectors.
Branding recommendations were made including industry speeches by the CEO, showcasing the next management team, etc.
Impact
The expanded assortment increased sales with existing accounts.
New business was established in new channels, including online.
"Partnering with WSL Strategic Retail has been one of the best decisions I've made. Their hard work and relentless pursuit to understand how America shops has provided our company with invaluable insight to maximize our opportunities for growth." – CEO, Telescope Casual
More insights behind the curtain
If you like what you see, but don't see exactly what you are looking for, let us know. This form will get the ball rolling.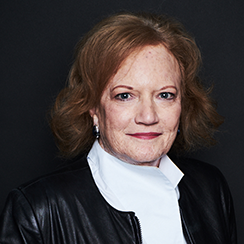 Questions? Ask our expert
Candace Corlett, President, WSL