Situation
Two social changes were going to impact the company's core breakfast business: changes in eating habits away from meals to more snacks; and the emerging focus on healthier choices.
WSL Process
5 Phases were completed:
WSL interpretation of client research
Quantified shopper research to predict changes in eating habits
Retail executive interviews to understand the retailers' changing needs in breakfast and snacks and their expectations of our client
Internal executive interviews into how the business had to change.
Cross-functional workshop to encourage the need to rethink the company's go-to-market strategies for breakfast and snacks.
Plans were developed to impact shoppers' on the path to buying breakfast and snacks: pre-shop, in store, post shop.
Impact
Four growth strategies were implemented:
New products with more variety
Localization based on food habits and demand
Solutions by meal occasion
Acceleration of technology to connect with shoppers
More insights behind the curtain
If you like what you see, but don't see exactly what you are looking for, let us know. This form will get the ball rolling.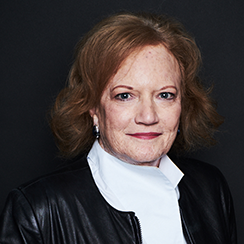 Questions? Ask our expert
Candace Corlett, President, WSL