Situation
A multinational pharmaceutical company needed help answering the "why" behind the trip loss in the Health Department at one of its key grocery retail accounts.
WSL Process
Leverage How America Shops® studies to understand the similarities and differences in how the retailer's shoppers manage their health & wellness by key age segments.
Workshopped with the Sales Team to build hypothesis and brainstorm the new strategy and direction for the retailer's Health Department.
Developed the storyline and action steps by weaving together WSL insights and data across multiple sources to deliver a cohesive and impactful presentation.
Impact
WSL data highlighted the underlying attitudes, behaviors & perceptions that provide more context behind syndicated and retailer's POS datasets.
"WSL's insights agitated our retail client in a good way. It was an eye opener for the retailer."
More insights behind the curtain
If you like what you see, but don't see exactly what you are looking for, let us know. This form will get the ball rolling.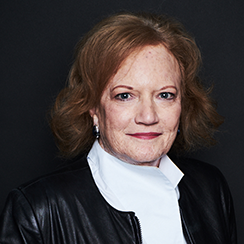 Questions? Ask our expert
Candace Corlett, President, WSL