Rite Aid is in the middle of an RxEvolution that is transforming its stores into a contemporary whole health destination that inspires shoppers to take care of their well-being – from the inside out.
The format elevates the in-store shopping experience with a modern design, increased assortment of products, elevated role of pharmacists, and upgraded digital experience.
To access the full report, contact us directly or log into your WSL Library account.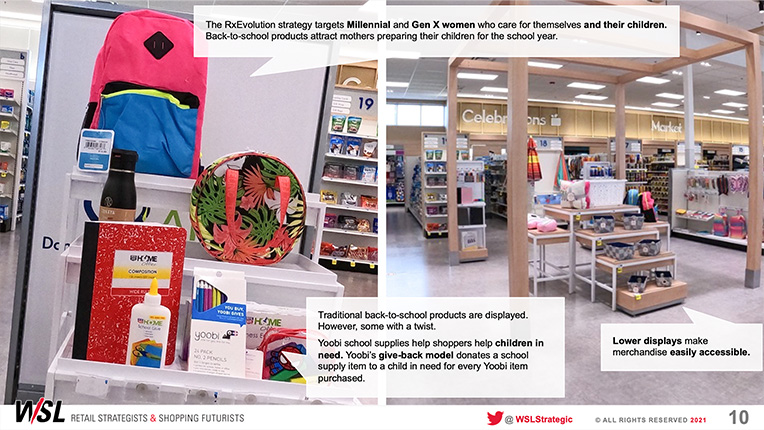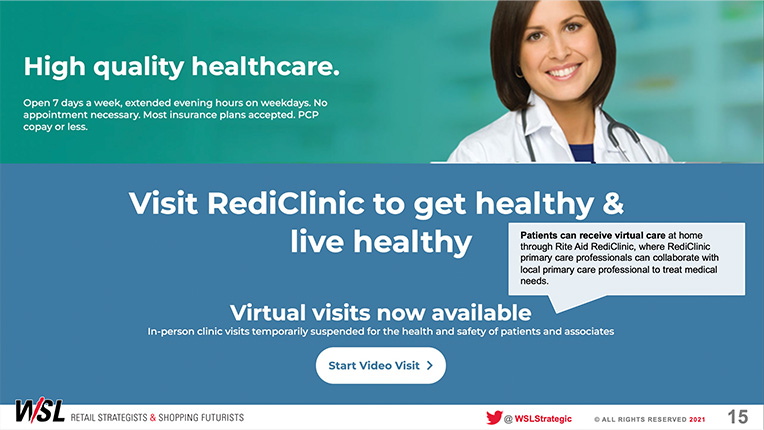 Get this report.
Our Retail Safaris® bring amazing retail concepts to you, in easy-to-follow visual reports, video streams, in-person events, and more. 
If you're not a subscriber, send us a message using the form here.
If you are a subscriber, you can access the report by signing into your account.

Questions? Ask our expert
Alexandra Chilicki, Innovation Consultant