When Amazon Prime announced its 48-hour sales extravaganza, called Big Deal Days, which begins six weeks before Black Friday, several retailers including Walmart, Kohl's and Best Buy were quick to launch their own competing events. Here's what these super-early holiday efforts have in common, based on our own Retail Safari® exploration of extending holiday seasons.
Retailers Were Primed for Amazon's Early Holiday Fete
Several big retailers are working harder to prevent consumers from turning to Amazon this holiday season. So in September, shortly after Amazon released the details of its Prime Big Deal Days, a holiday kickoff event scheduled to run Oct. 10 to Oct. 12, several major retailers were ready to compete.
In quick succession, they announced their own big deals.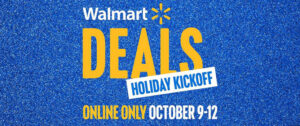 Walmart will hold its holiday sales event, called Walmart Deals – Holiday Kickoff, from Oct. 9 through Oct. 12, completely overlapping Amazon's Big Deal Days. Walmart's deals will include deep discounts (some more than 50%) on Smart Google TVs, mountain bikes, toys, Apple watches, and Keurig coffee makers. Shoppers don't have to be members of the Walmart+ program to access these prices, but those who are can enjoy perks, such as free delivery and streaming on Paramount+.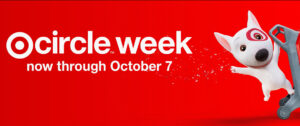 Target on Sept. 19 announced the return of Target Circle Week, from Oct. 1 through Oct. 7, for members of its free Target Circle loyalty program. It's promoting "deep discounts on thousands of items" for Target Circle members – up to 40% off – and encourages customers to sign up for Target Circle on Target.com or the Target app. Further, Target will host a Deal of the Day program from Oct. 1 through Dec. 24, with daily discounts on hot brands including Apple, Dyson, and Nintendo.
Best Buy dropped the news that it's kicking off a monthlong holiday sneak peek on Oct. 1. The sale will include a 48-hour flash sale starting Oct. 10, in competition with Amazon Prime. The "sneak peek" also will include exclusive price events (a Samsung promotion is scheduled from Oct. 6th to 8th, and a Microsoft sale from Oct 13-15); plus "special purchase rewards" and deeper discounts for members of its Plus and Total loyalty programs (October is additionally "Member Exclusive Month").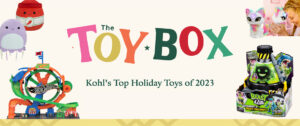 Kohl's on Sept. 12 launched into the 2023 holiday season by unveiling this year's top-20 toys, all of which it sells in stores and online, with 25% off an assortment exclusive to Kohl's. Additionally, Kohl's is bringing back its "Bricktober" event, with weekly deals on Lego sets in stores and online, and additional digital-only deals each week of the month. Shoppers who spend $30 or more on a Lego set in store get a free Lego gift.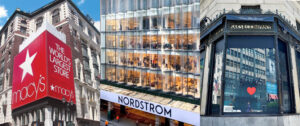 Department stores have started what appear to be infinite sales, although this might be an ongoing strategy to hold their own against Amazon and others. Macy's.com in late September hosted a VIP sale (enter the code VIP for savings) that featured 30% off fashion and 15% off beauty and fragrance. (There was no indication of when the sale would end.) Nordstrom hosted a "limited-time sale" in late September with no indication of when the sale ends. And Saks Fifth Avenue's annual fall "Friends and Family" sale launched in September and closed well before Amazon Prime's Big Deal Days, on Oct. 1. The campaign featured 25% off of new arrivals.
How These Promotions Compare with What Our Scouts See
What did we notice about these sales extravaganzas? Each includes all of the essential elements to engage frugal, busy shoppers this holiday season.
This isn't surprising. According to our recent Retail Safari® on seasonal shopping (from back-to-school to December holidays), we saw that innovative ideas are scarce in retail while borrowing ideas from each other is the norm. We suspect the common goal is simply to drive shoppers to spend.
And for good reason. Nearly 90% of How America Shops® survey respondents told us they expect the high prices they see today to remain, and as a result, 85% are cutting back and being cautious about spending, just so they can cover the basics.
So This is What it Comes Down To
Shoppers want low prices, and they want less stress, free shipping, and perks. These four essentials, which we captured in brick stores during our Retail Safari®, also are evident in the October holiday promotions.
Low, low prices. All the October events, as well as the in-store seasonal displays we explored, emphasize better-than-low prices and more offers, with some integrating special deal days. Best Buy's 48-hour flash sale, for example, will include "hundreds of deals." Five Below, Target, Dollar Tree and Walmart inspire in-store shoppers to feel good about adding more seasonal items to their carts, using frugal-minded signs such as "$3 and under" and "more savings, more fun."
Deeply digital tie-ins. The October campaigns emphasize online-specific specials and many suggest enrolling in an app or rewards program for even better deals. Amazon invites Prime members to set up personalized deal alerts via the Amazon shopping app. In stores, Walmart, Target and Rite Aid alert customers to the extended offerings on their websites (including free shipping for Walmart+ members) and encourage using their QR codes and apps.
They do the work for shoppers. The October holiday promotions are rich with features that help customers organize faster, more informative shopping trips and get better deals. Kohl's, in lining up the top 20 toys (with prices), literally writes the shopping list for parents. In stores, our scouts saw instructional signage and clear pricing so consumers could find what they could afford faster and with less Many stores remind shoppers to order online and ship home.
Lots of fun personalization. Words are important, and the retailers launching October events were careful that they spoke their customer's language. We found motivating terms like "get excited, deals are coming," (Amazon); "affordability, inspiration and convenience," (Target), and "countdown to the holidays" (Best Buy). Our scouts spotted the same care in stores: Walmart, for example, made back-to-school personalized with signs that promised, "School Your Way."
Are You Already Seasonally Adjusted? Let US Help
Subscribers to WSL Strategic Retail can access our entire portfolio of Retail Safari® reports, including fresh trips to Nordstrom's grocery pop-up in Manhattan and REI's Seattle flagship, here. Not a subscriber? Learn how to become one here.