New themes are emerging in today's more innovative stores, including some of the most traditional chains we shop. WSL's researchers compare trips to our neighborhood Walmart and Target stores with those from our recent Retail Safari® tours to learn how different retailers are meeting what matters most to shoppers now.
Do Stores No Longer Want Us To Walk Down Every Aisle?
Remember when the brick-and-mortar mindset was to require shoppers to walk up and down every aisle? Well, our shoe-leather research is showing that many major chains today are actually giving their shoppers incentive not to do that.
And it's working – for the shoppers and the stores. Yes, shoppers are choosing to skip entering the store in favor of easier and faster pickup trips at the curb or at the front of the store. However, they also are choosing to go into stores – when it suits them. We're happy to report that retailers are figuring out how to give shoppers what they need in terms of fast, lower-stress trips, while encouraging them to hit the stores on their own terms.
Why? Because Most Shoppers Still Want to Visit Stores
Our research backs this up. Shoppers have told us they like physical shopping trips, even while they take advantage of online options. In our How America Shops® report, "The Role of the Store 5.0," we learned the following: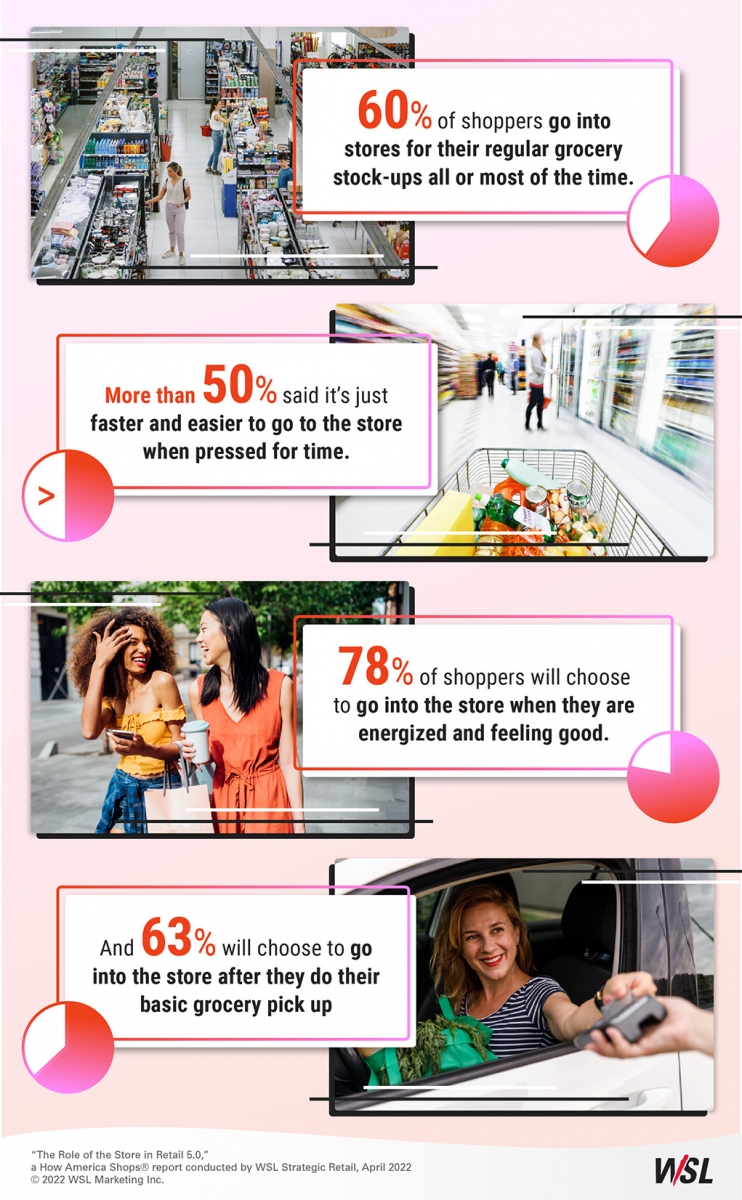 Retails That are Soothing Pain Points
Here's how smart retailers are helping shoppers get to the aisles they want without walking the full store.
Even though our research shows two-thirds of curbside shoppers will go into the store, Walmart has opted for ease, with a "drive-thru" curbside pickup. WSL's Vice President of Creative Services (and mother of two) Maryann Javier took a designated lane to the back of the store, pulled into one of about 30 slots to receive her order, and then took another lane back to the highway. Our hunch is these easy lanes target rush-hour shoppers who go into the store when less harried. It's a good example of knowing your audience at different times.
Meanwhile, at Target, WSL President Candace Corlett encountered levels of service to suit three preferences: The app that includes an interactive map to quickly find what you want. For those who are less digital, signs point the way to categories and overhead aisle signs are easy to read and highly detailed, so there's no need to walk the aisles that don't have what you want.
At the other end of the spectrum, Macy's offers a QR code to download a store map, but spotty Wi-Fi in the store makes it the map more frustrating.
Emerging Themes Meet These Shopper Preferences
Our recent Retail Safari®, "Breaking Barriers in Apparel" details how four chains are innovating in the challenging apparel segment, and how the experiences they offer can transform shoppers' expectations across all retail segments. We uncovered several key themes that apply to all of retail, both brick and online.
Here are examples of what we've seen, firsthand.
New tiers of personalization. At the H&M flagship in Amsterdam, a digital-print station customizes personalized t-shirts or hoodies with images from local artists, which are delivered to shoppers.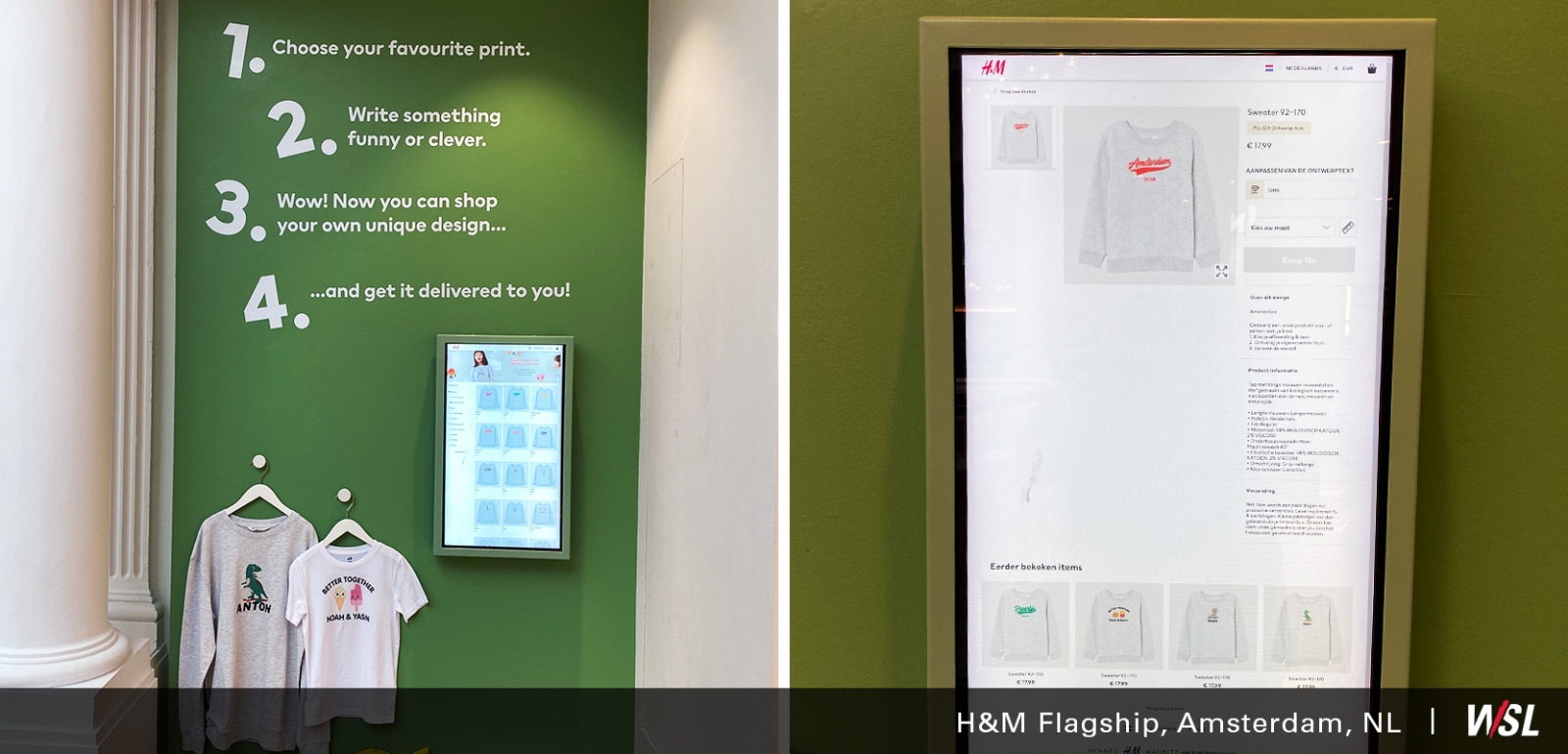 Barrier-breaking imagination. At the Wow department store in Spain, shoppers get to browse in new ways – through immersive shop-in-shops, branded pop-ups and rotating assortments that make no two visits the same. The store further incorporates popular activities, such as gaming, into the venue to encourage shoppers to hang out while they take a break from shopping.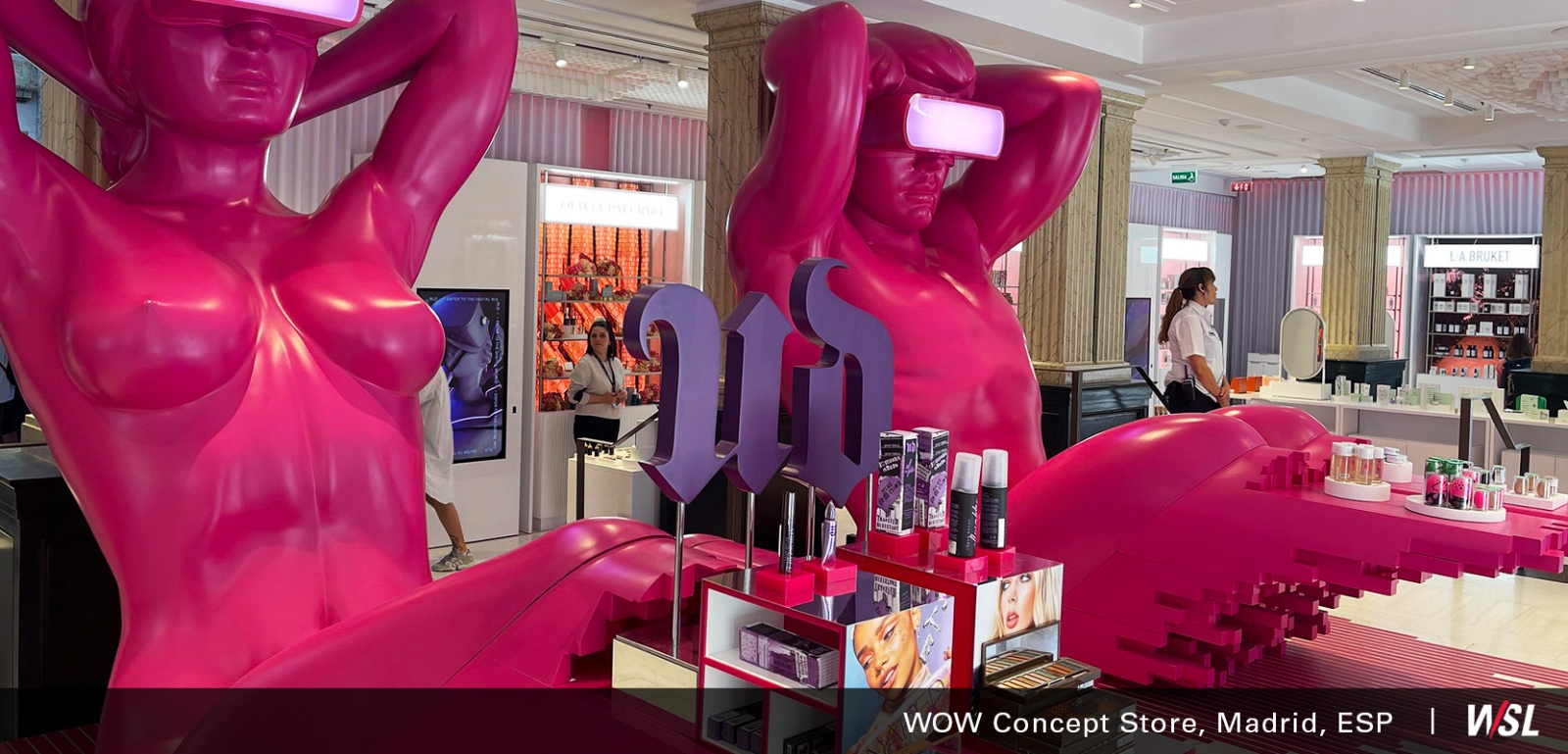 Appealing to Gen-Z (but really, all generations). Inside the Amazon Style clothing store in California, our Retail Innovation Consultant and scout Alexandra Chilicki received relevant clothing recommendations in the fitting room, via a smart screen, based on her previous selections.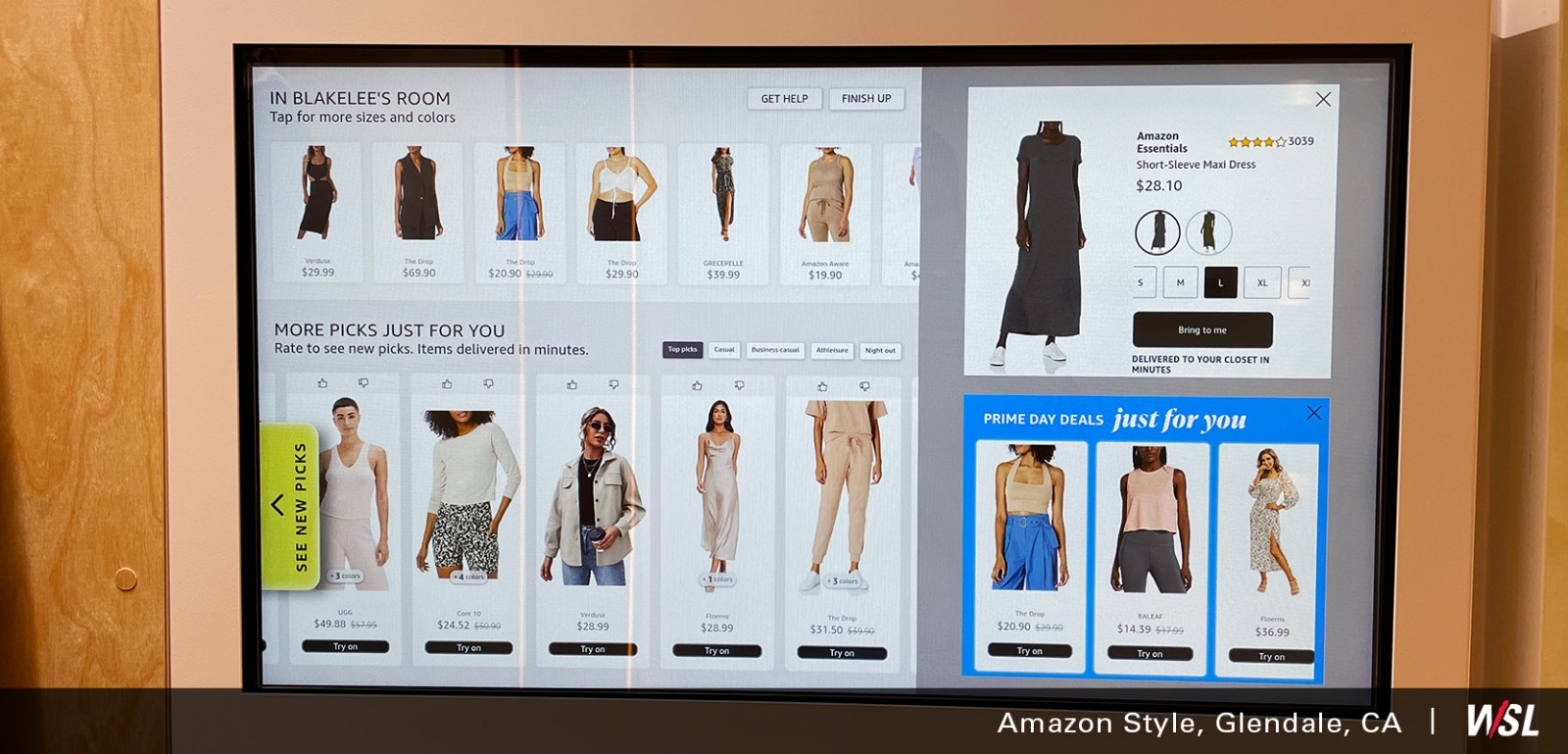 Making a show of inclusivity. At Savage x Fenty, a lingerie shop in Las Vegas, the displays and messaging are designed so shoppers of all shapes and identities feel included, safe and confident. In-store fitting room technology, for example, uses augmented reality to discretely scan and measure the shopper's body, to ensure the right fit. (Yes, this also is a show of personalization, taking the trip full circle.)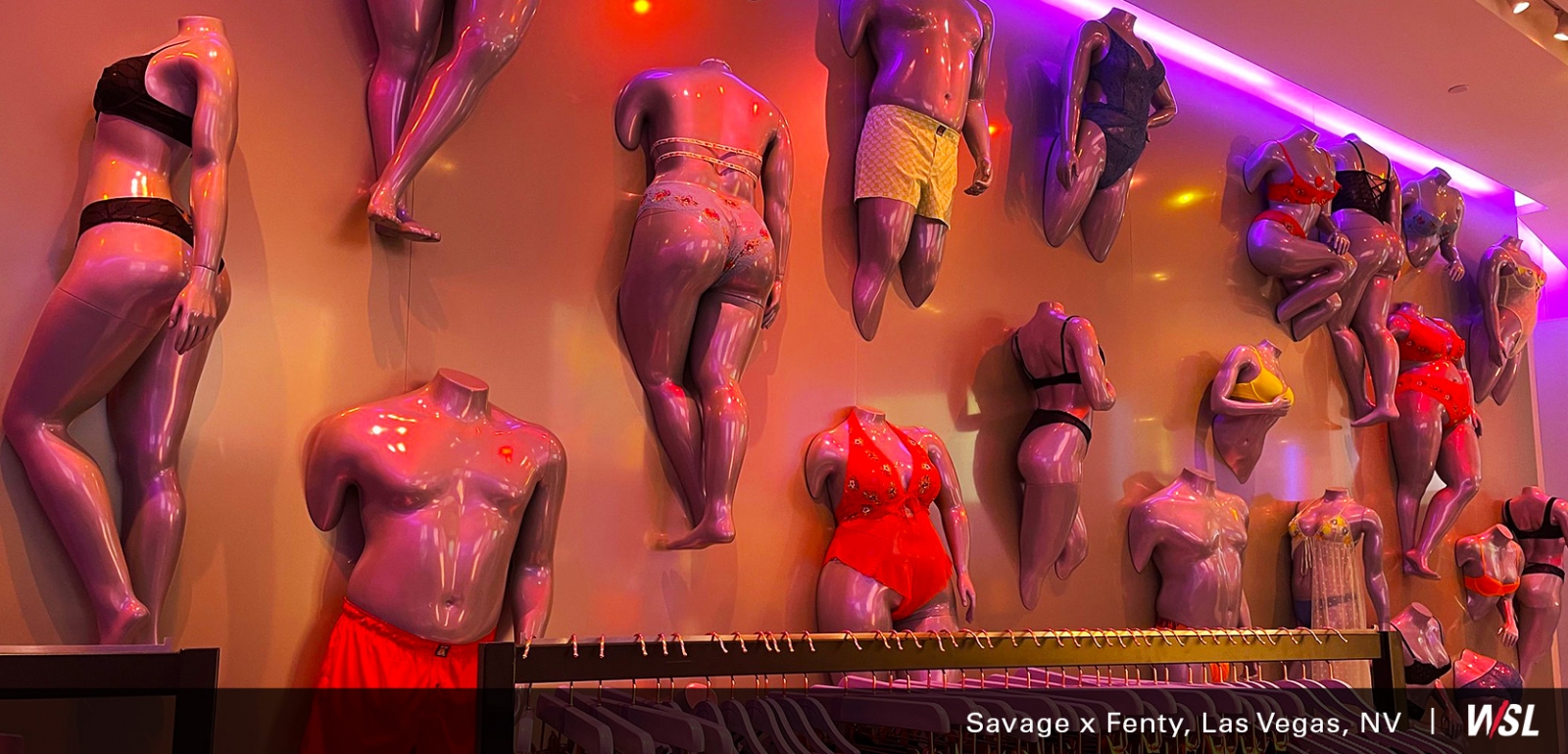 Look, shoppers no longer have to go into a store at all, let alone explore every aisle. But they want to, and retailers should grasp on to that truth and reward their shoppers when they make that choice. Shopping should be happy, not forced, and these emerging themes show just how fun gets done.
Interested in learning how your organization can have a Retail Safari® customized for you? Subscribers can contact us here, through our designated site. If you're not a subscriber and would like to learn about the benefits, you can reach out to us easily. We hope to hear from you!