The year 2020 not only redefined shopping, it helped re-engineer what stores look like now. WSL Retail Safari® scouts explored some of the most forward-looking changes in the physical store. Following are concepts worth watching, from our recent tours.
What Kinds of Stores are Your Shoppers Returning To?
The physical store was changing long before 2020, but the pandemic injected a necessary dose of urgency into these somewhat sluggish efforts. Now we're seeing more smaller-format stores, while large-format retailers are reimaging space to service more omnichannel shopping. And technology is present throughout, becoming as integral to the shopping experience as an endcap, occasionally even upstaging the goods on the shelves.
Our retail scouts recorded the boldest, quickest, most noteworthy changes in beauty, grocery, health and fashion. We're packaging these video tours into a special series of Virtual Retail Safari® store trips, and are giving you a sneak peek at the first few.
To get ongoing access to our Retail Safari® virtual tours, contact us today.
Our Virtual Retail Safari® Highlights – 4 Big Trends
Healthier options across the store: The 7-Eleven Innovation Lab in Texas is proof any retailer can deliver on WELLness, with smart snacks and organic options. The store stocks grab-n-go convenient store standards alongside unexpected healthy options. (Think less-expensive national brands of mac 'n cheese next to pricier organic options.) All meal bases are covered: Ready-to-bake pizzas, build-your-own nacho and sundae bars and baked goods made on the premises. Some surprises include Kombucha and cold brew on tap, preservative-free smoothies, cold-pressed juices, CBD products and "The Cellar," with a selection of wines and beers (including a growler refill station).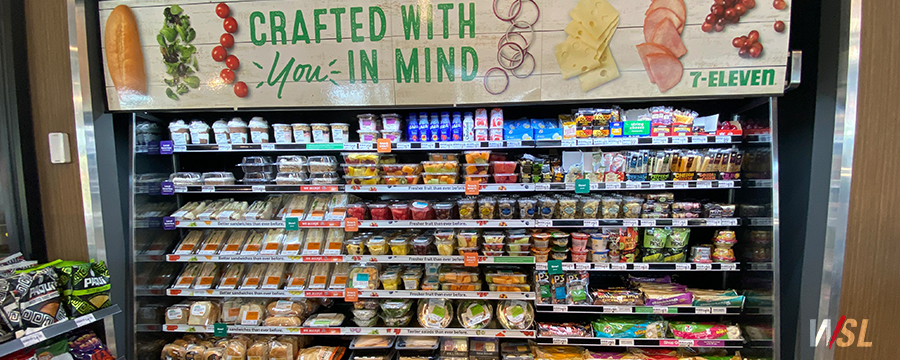 Digital tools that make shopping faster: While new tech tools are being integrated everywhere, a Safari-worthy example is the Amazon Fresh store in Woodland Hills, Calif. Count on a web retailer to master the in-store technologies that make shopping breezier across all categories. There are computerized weight and price calculators, Amazon pickup lockers and an in-store Alexa that answers questions about product location in the aisles and responds to recipe questions with an ingredient list. The tech highlight: The Dash Cart, which tabulates and tallies the price of goods before checking out, touch free, in a designated lane.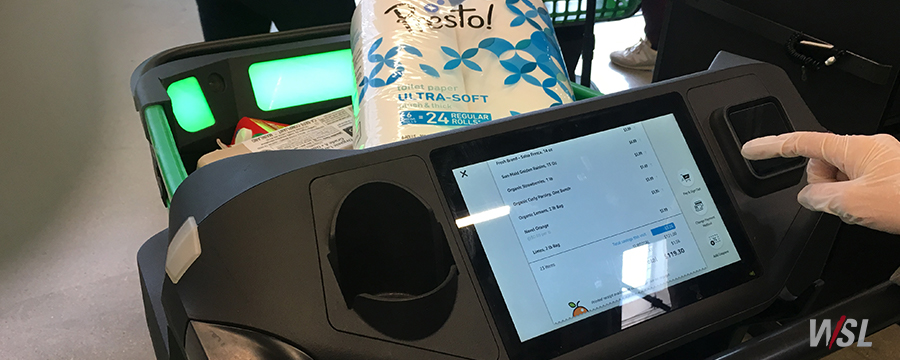 Immersive beauty in a touchless world: Cosmetic sampling took a hit in the pandemic, but that hasn't slowed down Shiseido's Tokyo Flagship store or the M.A.C. Innovation Lab in Queens, N.Y., where visitors can virtually try on liners and powders, experiment with new looks and build their own beauty kits while never touching anything but a digital screen. Using the M.A.C. app, shoppers can sync up their skin tones to choose the shades and touch and drag preferred shades to a virtual palette. M.A.C. even planned for mask-wearing – visitors can see which lipstick shades suit them by holding a hand in front of their masks.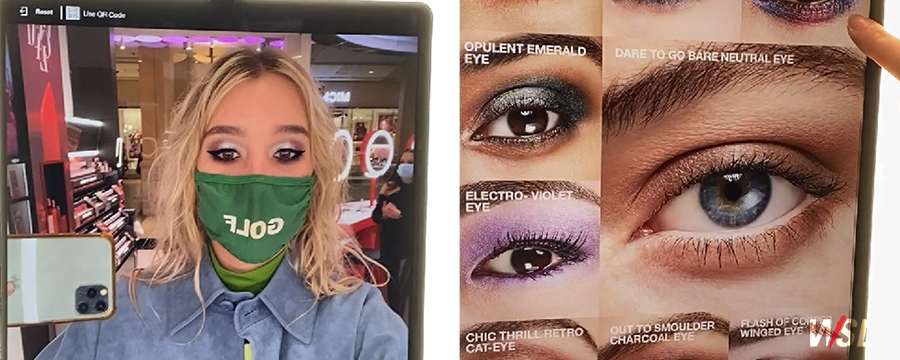 Leading shoppers to new sustainable habits: Earth-friendly sustainability practices are becoming a part of merchandising, and we caught an ambitious display at Selfridges, the UK's premium department store. The retailer retrofitted its entire store with an eight-week installation, called "Project Earth." Our highlights include: recycling bins for used beauty products and packaging; cosmetic refills; zero-waste and reusable kitchen items; upcycled apparel (with purses made from recycled yarn); and a resale department, Resellfridges, where shoppers can sell and buy pre-loved goods.
These retail examples are a bright light at the beginning of this new year, and shoppers will be looking for more such features where they live. Throughout the year, WSL will continue to track the global retailers who are innovating quickly and boldly to offer our clients ideas that will grow their businesses. To get ongoing access to our Retail Safari® virtual tours, contact us today.
*Subscribers to How America Shops® annual contract have access to Retail Safari® virtual tours by logging into our Shopper Insights Library. If you are not a subscriber, it is not too late to sign up. 
These Virtual Retail Safari® tours will spark innovative thinking across your company.
Click here to learn more: WSL's Retail Safari® Virtually LIVE.