Situation
A leading regional grocery retailer relies on its category captain to support its Clean Living and Sustainability initiative, including thought leadership on US shoppers' expectations of "clean living" at its stores.
WSL Process
How America Shops® insights into how the retailer shoppers defined their commitment to Clean Living and Sustainability.
How America Shops® studies refined the concept of "clean living" to include naturals, fair trade, locally sourced.
Retail Safari® provided best in-class examples of innovation that showed innovation in Clean Living and Sustainable products and in store environments.
Impact
WSL's Insights in conjunction with other data sources were presented during the retailer's Naturals Home Care JBP meeting.
The retailer valued the scope of WSL's longer-term trends to understand the future of clean living that would influence their shoppers beyond their business.
"WSL's work reinforced to the retailer that we can help them strategically."
More insights behind the curtain
If you like what you see, but don't see exactly what you are looking for, let us know. This form will get the ball rolling.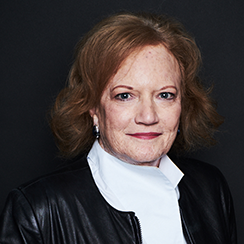 Questions? Ask our expert
Candace Corlett, President, WSL