New York shut down in March and became the pandemic hot spot. Now after more than 100 days, New York City was given the green light on June 22 to reopen non-essential retail, salons, and outdoor dining.
WSL took a Retail Safari® around two NYC neighborhoods: Herald Square & the Upper West Side to see what retail reopening looked like for Macy's Herald Square Flagship, Forever 21, Riley Rose, and more.
Most standard safety precautions were met; however, the stores need to think deeper if they want shoppers to spend. Opportunities are all around – in merchandise, displays, sales, and more.
Get this report for your tour of how NYC reopened with social distancing, narrow streets and lots of people.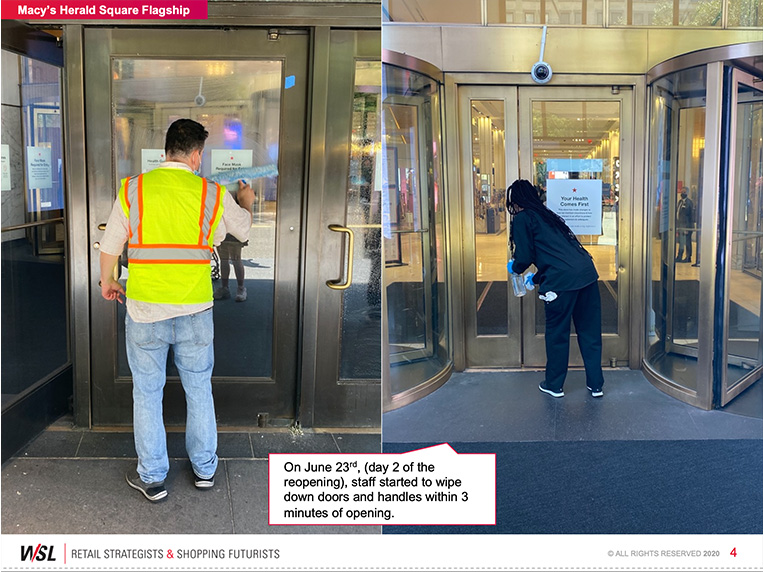 Get this report.
Our Retail Safaris® bring amazing retail concepts to you, in easy-to-follow visual reports, video streams, in-person events, and more. 
If you're not a subscriber, send us a message using the form here.
If you are a subscriber, you can access the report by signing into your account.

Questions? Ask our expert
Alexandra Chilicki, Innovation Consultant